2013-10-10
Java Magazin article and Fall 2013 speaking tour
I have been giving talks about Continuous Delivery over the last three years. During these talks, I have had the chance to meet lots of interesting people with whom I had many great conversations.
While talks are great as you can interact and really get the message out, they do have one problem: reach. You simply can't pack 20,000 people in one room. I was therefore delighted when Claudia Fröhling, the editor-in-chief of Java Magazin, asked me to write the leading article for their upcoming Continuous Delivery issue. Java Magazin is Europe's largest print magazine about Java and therefore a great platform to spread the word!
The issue finally got published this week: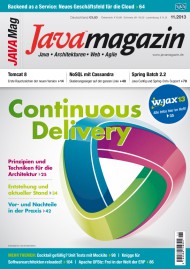 It contains both my article titled "Architecting for Continuous Delivery" and an interview with me as author of the month. The iPad edition also contains a video of my Continuous Delivery talk at JAX 2013 in Mainz.
So if you speak German, are interested in Continuous Delivery and haven't had a chance to attend one of my talks yet, make sure to check it out!
Conference speaking tour Fall 2013
I started this year with a spring speaking tour which took me to 33rd Degree in Warsaw, Devoxx FR in Paris, Confess in Vienna and finally JAX in Mainz. It was great fun and a good chance to flex my language muscles, as I gave talks in French, German and English.
After the summer break, the conference season has kicked in again. My speaking tour for the fall 2013 already took me to Oslo for a Flyway talk at JavaZone, and to Göttingen for a sold-out Continuous Delivery workshop.
I'm in Kiev in the Ukraine this week, as I will giving the keynote at the XP Days conference, as well as giving a Flyway talk later that day. After that in November, I will in Munich for W-JAX, before heading to Antwerp for Devoxx and finally to Gothenburg, where I will return to jDays.
I will then be giving a final talk for this year at the Lightweight Java User Group in Munich to round things off.
If you are at any of these events, come and say hello! I'd love to have a chat with you!
---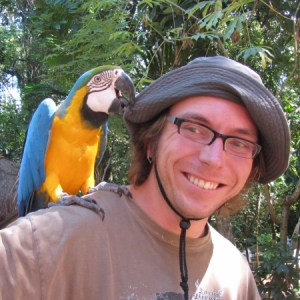 About Axel Fontaine
Axel Fontaine is the founder and CEO of Boxfuse the easiest way to deploy JVM and Node.js applications to AWS.
Axel is also the creator and project lead of Flyway, the open-source tool that makes database migration easy.
He is a Continuous Delivery and Immutable Infrastructure expert, a Java Champion, a JavaOne Rockstar and a regular speaker at many large international conferences including JavaOne, Devoxx, Jfokus, JavaZone, QCon, JAX, ...
You can follow him on Twitter at @axelfontaine
Architecting for Continuous Delivery and Zero Downtime
Two day intensive on-site training with Axel Fontaine
Upcoming dates
Iasi, Romania (May 10-11, 2017)
Oslo, Norway (Oct 16-17, 2017)
---
Impressum
Axel Fontaine Labs GmbH
Baubergerstraße 59
80992 München
Deutschland

+49 151 5560 2935
axel@axelfontaine.com
USt-ID Nr.: DE324977313, St.Nr.: 143/117/21411
Amtsgericht: München, HRB 200564, Geschäftsführer: Axel Fontaine
Redaktionell Verantwortlicher: Axel Fontaine
Message sent
Thanks! I'll be in touch shorty.
Message forwarded to /dev/null
Thanks! Your message looked like spam.
My good friend /dev/null will be in touch shorty.