Want to deploy your JVM, Node.js ang Go apps effortlessly to AWS? Try our service

Boxfuse
Hi, I'm Axel.
Software is what I do.
I architect, develop, audit, talk, train and write.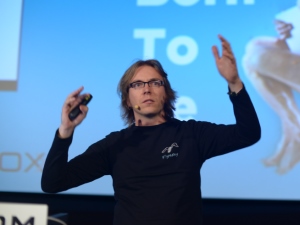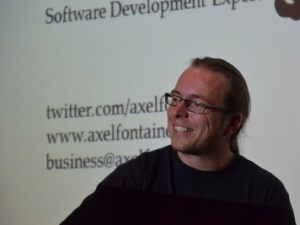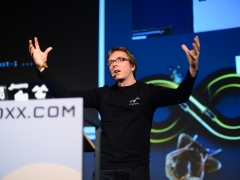 Your Software Architecture. Audited.
A professional look through an independent set of eyes to provide you
an honest and untainted view of your software architecture.
Goal Definition
Together we discuss and define the goals of the architecture review. We determine the areas of interest and which qualities to focus on, all tailored to your needs and budget.
In-depth Analysis
I then perform an in-depth analysis of your system. I first look at the high-level aspects, then I take a deep dive into the areas of interest and the architectural qualities we agreed upon.
Recommendations
Afterwards I present you my findings, with specific improvement recommendations and next steps to take. This happens in-person in an interactive fashion. This is then followed, if you desire, by a written report.
Follow-up
As the review completes, we evaluate the need for follow up sessions. In these sessions I assess the progress made by your development team and ensure it stays on course.
Axel came highly recommended and his domain expertise became evident in our very first talk. He understood our situation and needs immediately, and was very willing to accommodate our extremely short timelines. Working with him has been an education every step of our time-boxed process. Particularly his ability to analyse and assess our platform's scalability in a few days and define actionable recommendations was impressive. He's been very communicative and delivered on every commitment he made. We look forward to call upon his services again in the future!
Chiel Liezenberg
- Founder
okit.com
, Amsterdam, Netherlands.
Axel is a very good listener. His range of knowledge and experience allowed him to communicate easily with our developers and system administrators. What made the experience unique was his ability to communicate just as easily with non-technical executives. We especially appreciated how Axel brought our questions and challenges back to fundamental business objectives. This prevented us from getting sidetracked and forced us to face tough strategic decisions.
Martin Millican - President, Envoke.com, Toronto, Canada
designaffairs is impressed by the effectiveness and efficiency of Axel's work. He managed to evaluate the application in an extremely short time frame. His work resulted in a very detailed summary which provides precise recommendations regarding activities in order to increase the maturity of the software. Axel's depth and breadth of experience is impressive. He gets things done and is always focused on the end goal or deliverable.
Andreas Rieger - Head of Software Engineering and Project Management, designaffairs GmbH, München, Germany

Training
Take your team to another level. Expert training with deep insights.
Delivered at your company.
The Highest Level of Expertise
Get trained straight from the source by the person who actually wrote the software. I designed and developed Flyway. No-one knows it better than I do.
By an International Conference Speaker
With years of public speaking under my belt, in multiple countries and several languages, you'll get first class presentation performance by an expert speaker.
Tailored to your Needs
Together we can discuss and tailor the contents of the training to meet your specific needs. This will ensure maximum and immediate applicability to your business context.
Delivered Worldwide
These trainings are delivered by me personally, worldwide. Q & A in any of the 5 languages I speak fluently (English, German, French, Dutch and Spanish) to maximize the communication channel with your development team.
Attending "Architecting for Continuous Delivery" was very much hands on and inspiring, leaving me with plenty of ideas of how to implement a pipeline in my current project. The course was a mixture of theory, coding and also had enough room for open discussions. I definitely recommend it.
Andreas Folkesson - Software Engineer, Object Republic AB, Stockholm, Sweden
The workshop "Architecting for Continuous Delivery: from Zero to Hero" provided me with the necessary tools to successfully tackle the challenges of deploying software continuously. Axel's expertise on the subject and his pragmatic approach made the two days a joy to attend.
Matthias Grüter - Software Engineer & Manager, Transmode Systems AB, Stockholm, Sweden
I enjoyed every minute of this intense training that was as thoroughly planned as it was carried out. I am looking forward to the next session and to utilize Flyway in a production environment.
Martin Schäfer - Software Engineer, Colenet GmbH, Fulda, Germany
Architecting for Continuous Delivery & Zero Downtime
Two day on-site intensive hands-on training
Continuous Delivery is all the hype these days. This training makes it a reality. We start with an overview of what Continuous Delivery is and how it can help you. We then quickly dive into the details. You will learn what it takes to architect a Java application so that it can be delivered continuously into production, with code, configuration and database delta, multiple times a day, with Zero Downtime.
Buckle up! This class is intensive and hands-on. You build an entire Java web app to the point where it deploys continuously, with zero downtime. We tackle the hard problems with a battle-tested approach you will be able to apply immediately.

Effective Database Migrations with Flyway
One day on-site training
One day of intensive Flyway instruction. We begin with a quick overview of what problems database migration tools set out to solve. We then quickly move into thorough coverage of everything from Flyway basics to topics like existing project integration, API and build tool plugins. We finally cover more advanced topics like effective test data management, backward compatible migrations and zero-downtime migrations.
This class comes with plenty of hands-on time with Flyway and will take you from complete newcomer status to Flyway competence, or from passing familiarity to Flyway and database migrations expertise.

Speaking
Over the last few years, I have given a large number of talks at conferences and user groups.
The focus has been Immutable Infrastructure, Continuous Delivery,
Flyway
and
Boxfuse
.

Upcoming talk
Past talk
Architecture for the Cloud
Immutable Infrastructure
Continuous Delivery
Flyway
Rise of the Machines Images: Very nice talk about immutable infrastructure by @axelfontaine #qconlondon
Julien Vey at QCon 2016 in London
#qconlondon. Great talk by @axelfontaine. Nice to see a live demo that shows real life technical solutions.
Martin Peston at QCon 2016 in London
Very nice talk on infrastructure by @axelfontaine. Good questions, observations and ideas. #geecon
Konrad Garus at Geecon 2015 in Krakow
@axelfontaine rocks! Helps to rethink settled concepts. Consequently the room is fully packed. #geecon
Katerina Shkor at Geecon 2015 in Krakow
Runder Talk rund um Deployment von @axelfontaine. Schöne Slides, Gedanken, Ideen. Danke!! #jaxcon
Stefan Zörner at JAX 2015 in Mainz
Really enjoyed @axelfontaine's talk tonight. Another excellent @devbash and @BelfastJUG event. If you're not attending these ur missing out!
Gillian Armstrong at DevBash in Belfast
Interesting talk by @axelfontaine about infrastructure automation for PaaS with boxfuse.com #heroku #docker #aws #JavaZone
Lukas Eder at JavaZone 2014 in Oslo
Inspiring talk @axelfontaine about continuous delivery in #jfokus
Ari Räisänen at Jfokus 2014 in Stockholm
Really good stuff from @axelfontaine, "maybe we don't need to roll back, but we can roll forward" #jfokus
Ilari Kontinen at Jfokus 2014 in Stockholm
Excellent continuous delivery presentation by @axelfontaine. #jfokus
Janne Sinivirta at Jfokus 2014 in Stockholm
Wenn man an einem Vortrag zum Thema Continuous Delivery teilgenommen haben muss, dann den von @axelfontaine Spitze!
DJHell at JAX 2013 in Mainz
A lot of interesting topics on #confess_2013 but the continuous delivery session of @axelfontaine is my favorite to date.
Bert Vado at CONFESS_2013 in Vienna
#DevoxxFR, "architecting for continuous delivery", @axelfontaine, super talk !!!! Merci !
François Descamps at DEVOXX FR 2013 in Paris
Bon talk sur le Continuous Delivery par @axelfontaine à #devoxxfr . Bonne maitrise et présence sur scène, chapeau !
Eric Siber at DEVOXX FR 2013 in Paris
@axelfontaine kept the audience in a tight grip for his continuous delivery presentation, no turning back! #jdays
Cecilia Borg at jDays 2012 in Göteborg
Very good talk on continuous deployment by @axelfontaine… #jdays
Oliver Gierke at jDays 2012, Göteborg
Thanks @axelfontaine for talking about continuous delivery at @jugch It was a great and inspiring Talk.
Marc Bächinger at JUG CH in Zürich
Très bonne session de @axelfontaine sur "continuous delivery"
Nicolas De loof online on Parleys
Enjoyed the BeJUG session on "Continuous Delivery" by @axelfontaine. The deployment part was most interesting.
Stephan Janssen at BeJUG in Leuven

Articles
I've written a number of articles for magazines, my blog and around the web.
These are the most popular ones.
Architecting for Continuous Delivery [Print / iPad]
The leading article for the
Java Magazin 11.13 issue
. The issue also includes an interview with me as author of the month.
Flyway - Open Source Java Database Migration Framework

About Axel
I'm an entrepreneur, public speaker and software development expert based in Munich.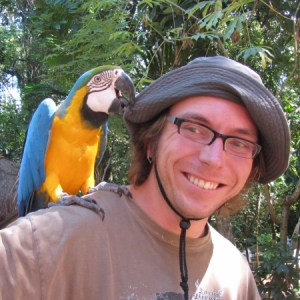 I'm the founder and CEO of Boxfuse GmbH. Boxfuse turns your JVM app into a secure & immutable machine image in seconds, which can be run both on your laptop and in the cloud.
I'm also the founder and project lead of Flyway, the open-source database migration tool.
Additionally I regularly speak at many large international conferences including JavaOne, Devoxx, Jfokus, JavaZone, JAX, ...
You can find me on Twitter as @axelfontaine

Clients
Some of the clients I've had the pleasure to work together with


















---
Impressum
Axel Fontaine Labs GmbH
Baubergerstraße 59
80992 München
Deutschland

+49 151 5560 2935
[email protected]
USt-ID Nr.: DEXXXXXXXXX, St.Nr.: 143/117/21411
Amtsgericht: München, HRB 200564, Geschäftsführer: Axel Fontaine
Redaktionell Verantwortlicher: Axel Fontaine
Message sent
Thanks! I'll be in touch shorty.
Message forwarded to /dev/null
Thanks! Your message looked like spam.
My good friend /dev/null will be in touch shorty.