2013-03-23
Relational Database Popularity Ranking
While planing and developing features for Flyway, I often wonder how the different relational databases supported by Flyway stack up in terms of popularity.
These are the results based on Google Analytics page view counts of the database-specific pages in the docs.
This is a very imprecise measure at best, so take it with a grain of salt.
Ranking based on the analytics data from 2013-01-01 until 2013-03-23:
Oracle
MySQL
PostgreSQL
SQL Server
H2
Google Cloud SQL
DB2
Hsql
Derby
Three big eye-openers for me so far:
The Oracle dominance is even stronger than I thought
H2 is more popular than Hsql and Derby, combined
Google Cloud SQL is surprisingly well represented
What do you think? Does this match your experience?
---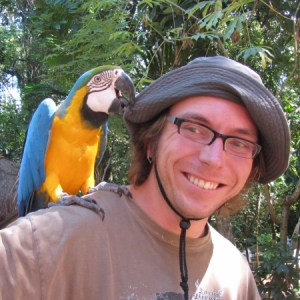 About Axel Fontaine
I'm the founder and CEO of Boxfuse GmbH. Boxfuse turns your JVM app into a secure & immutable machine image in seconds, which can be run both on your laptop and in the cloud.
I'm also the founder and project lead of Flyway, the open-source database migration tool.
Additionally I regularly speak at many large international conferences including JavaOne, Devoxx, Jfokus, JavaZone, JAX, ...
You can find me on Twitter as @axelfontaine
Architecting for Continuous Delivery and Zero Downtime
Two day intensive on-site training with Axel Fontaine
Upcoming dates
Belfast, UK (Mar 14-15, 2016)
Munich, Germany (Apr 11-12, 2016)
---
Impressum
Boxfuse GmbH
Groffstraße 14
80638 München
Deutschland

+49 151 5560 2935
[email protected]
USt-ID Nr.: DE284939966, St.Nr.: 143/121/71601
Amtsgericht: München, HRB 200564, Geschäftsführer: Axel Fontaine
Redaktionell Verantwortlicher: Axel Fontaine
Message sent
Thanks! I'll be in touch shorty.
Message forwarded to /dev/null
Thanks! Your message looked like spam.
My good friend /dev/null will be in touch shorty.