Want to deploy your JVM, Node.js ang Go apps effortlessly to AWS? Try our service

Boxfuse
2009-11-24
The 600 Euro upgrade that cut build times in half
In the past, I have talked
here
and
here
about my test environment for
Veturanto
. Today I'll talk about my development environment instead.
My main workstation used to have the following hardware configuration:
Intel Core 2 Duo (dual core) @ 1.86 Ghz
4 GB DDR2 RAM

Western Digital VelociRaptor 300 GB @ 10000 RPM
Decent, but not the absolute latest.
About two and a half months ago, a worthy successor of the
Core 2 Duo
arrived on the market: the
Intel Core i5
. By that time, Intel had also released the
second generation of its high-performance SSDs
. It was time for an upgrade.
I decided to take the plunge and invested about 600 Euro in the following hardware:
Intel Core i5 750 (quad core) @ 3.01 Ghz (overclocked from 2.67 Ghz)
Scythe Ninja 2 Cooler (yes, I do share Jeff Atwood's giant heatsink fettish)
Asus P7P55D Pro motherboard

8 GB DDR3 RAM
Intel Postville 34nm SSD 80 GB

But what kind of performance do you get out of this?
Let's compare two day to day activities: the
full build
and the
application startup
times.
Here is how they fared:
| | | |
| --- | --- | --- |
| | Core 2 Duo + Raptor | Core i5 + SSD |
| Full build | 1 minute 50 seconds | 45 seconds |
| Application startup | 17 seconds | 5 seconds |
The difference is nothing short of phenomenal !
Go out, get a modern processor and a high-performance SSD and you'll never look back !
---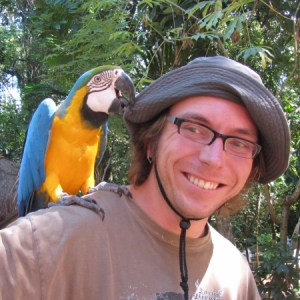 About Axel Fontaine
Axel Fontaine is the founder and CEO of Boxfuse the easiest way to deploy JVM and Node.js applications to AWS.
Axel is also the creator and project lead of Flyway, the open-source tool that makes database migration easy.
He is a Continuous Delivery and Immutable Infrastructure expert, a Java Champion, a JavaOne Rockstar and a regular speaker at many large international conferences including JavaOne, Devoxx, Jfokus, JavaZone, QCon, JAX, ...
You can follow him on Twitter at @axelfontaine
Architecting for Continuous Delivery and Zero Downtime
Two day intensive on-site training with Axel Fontaine
Upcoming dates
Iasi, Romania (May 10-11, 2017)
Oslo, Norway (Oct 16-17, 2017)
---
Impressum
Boxfuse GmbH
Baubergerstraße 59
80992 München
Deutschland

+49 151 5560 2935
[email protected]
USt-ID Nr.: DE284939966, St.Nr.: 143/121/71601
Amtsgericht: München, HRB 200564, Geschäftsführer: Axel Fontaine
Redaktionell Verantwortlicher: Axel Fontaine
Message sent
Thanks! I'll be in touch shorty.
Message forwarded to /dev/null
Thanks! Your message looked like spam.
My good friend /dev/null will be in touch shorty.