make your project
a success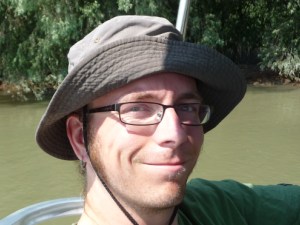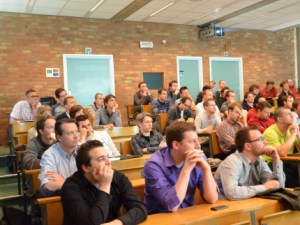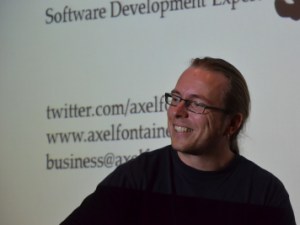 Your Software Architecture. Reviewed.
A professional look through an independent set of eyes to provide you
an honest and untainted view of your software architecture.
Goal Definition
Together we discuss and define the goals of the architecture review. We determine the areas of interest and which qualities to focus on, all tailored to your needs and budget.
In-depth Analysis
I will then perform an in-depth analysis of your system. I will look at the high-level aspects take a deep dive into the areas of interest and the architectural qualities we agreed on.
Recommendations
Afterwards I will present you my findings, with specific improvement recommendations and next steps to take. This happens in-person in an interactive fashion. This will then be followed, if you desire, by a written report.
Follow-up
As the review completes, we evaluate the need for follow up sessions. In these sessions I will asses the progress made by your development team and ensure it stays on course.
designaffairs is impressed by the effectiveness and efficiency of Axel's work. He managed to evaluate the application in an extremely short time frame. His work resulted in a very detailed summary which provides precise recommendations regarding activities in order to increase the maturity of the software. Axel's depth and breadth of experience is impressive. He gets things done and is always focused on the end goal or deliverable.
Andreas Rieger - Head of Software Engineering and Project Management, designaffairs GmbH, München, Germany

Training
Take your team to another level. Expert training with deep insights.
Delivered at your company.
The Highest Level of Expertise
Get trained straight from the source by the person who actually wrote the software. I designed and developed Flyway. No-one knows it better than I do.
By an International Conference Speaker
With years of public speaking under my belt, in multiple countries and several languages, you'll get first class presentation performance by an expert speaker.
Tailored to your Needs
Together we can discuss and tailor the contents of the training to meet your specific needs. This will ensure maximum and immediate applicability in your business context.
Delivered Worldwide
This training is delivered by me personally, worldwide. Q & A in any of the 5 languages (English, German, French, Dutch and Spanish) I speak fluently to maximize the communication channel with your development team.
Effective Database Migrations with Flyway
One day on-site training
Overview
One day of intensive Flyway instruction. We begin with a quick overview of what problems database migrations tools set out to solve. We then quickly move into thorough coverage of everything from Flyway basics to topics like existing project integration, API and build tool plugins. We finally cover more advanced topics like effective test data management, backward compatible migrations and zero-downtime migrations.
This class comes with plenty of hands-on time with Flyway and will take you from complete newcomer status to Flyway competence, or from passing familiarity to Flyway and database migrations expertise.
Prerequisites
This courses assumes a good understanding of the Java language, SQL and relational databases in general.
Program
During the course of this day, we will cover the following topics:
Introduction to database migrations
Installing Flyway
Flyway's core functionality and API
Ant, Maven and Command-line integration
Effective integration into new and existing projects
Advanced Flyway features
Test data management
Backward compatible migrations
Zero-downtime migrations

Consulting
The advice you need to solve your problem.
Expert knowledge and intense one-on-one cooperation.
Software Architecture
Whether you are planing a move to Continuous Delivery or the Cloud, or simply need to help assessing directions to take, I will provide you the advice you need to make it a success.
Software Development
Are you stuck or do you need assistance developing your software or integrating Flyway into your project? I'll bring deep expertise to the table and together we'll make it happen.
Talking to Axel and having us assisted in setting up Flyway was the difference between a project 'on hold' and a project completed with everybody saying 'wow how did you do that?' He walked us through the entire process, explaining the issues we had, and left no question unanswered.
Kaveh Sari - Senior Developer, Washington DC, USA
At your company
Need the most intense and efficient collaboration? I'll come straight to you and we'll enjoy the productivity benefits of meeting face to face.
Minimum booking unit: 1 day.
Remote, wherever you are
Want the quickest and most convenient access to help? We'll set up videoconferencing with desktop sharing to get going as soon as possible, no matter where you are located.
Minimum booking unit: 2 hours.

Clients
Some of the clients I've had the pleasure to work together with







---
Impressum
Snow Mountain Labs UG (haftungsbeschränkt)
Groffstraße 14
80638 München
Deutschland

+49 151 5560 2935
business@axelfontaine.com
USt-ID Nr.: DE284939966
Geschäftsführer: Axel Fontaine
Verantwortlich im Sinne des Teledienstgesetzes: Axel Fontaine
Message sent
Thanks! I'll be in touch shorty.